Tech Climbers is a homegrown initiative Active Profile launched back in 2019 to showcase and shine a light on tech communities across the UK.
Since its creation, Tech Climbers has profiled over 120 of the top-performing, innovative product-led technology brands. The initiative was founded in Liverpool back in 2019, expanding to Yorkshire in 2022 and launched most recently in Greater Manchester.
As well as profiling the scaling digital businesses across the UK, another key part of Tech Climbers has always been to shine a light on each region's growth story and create a national profile for these businesses to improve investor networks and interest in our regional tech eco-systems.
Partnership is how the Tech Climbers initiative started and our new national partners will bring a range of added value to the Tech Climbers community.
Each partner we've selected has a clear purpose and shows our ambition to move Tech Climbers forward on a number of fronts. We will see the activation of these partnerships come to life over the next few months as we roll out our campaigns, and most importantly, we want to see the community benefit as we shape how we work together into the future.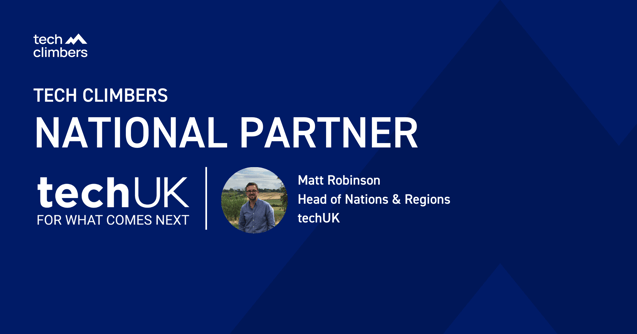 The national collaboration with techUK will elevate the work of Tech Climbers in regions across the UK, reaching a wider audience.
Matt Robinson, Head of Nations and Regions, techUK:
"techUK is delighted to be working with and supporting Tech Climbers. We are in an important period for the UK tech sector with many technological changes helping drive new ideas, concepts, and companies. But that doesn't mean it's easy for scaling tech companies.
"That's why it's important we celebrate and recognise companies doing brilliant things, growing, collaborating in new ways, and securing new investment. I encourage people and companies to enter, and I can't wait to find out more about them and their work."
Find out more about techUK: https://www.techuk.org/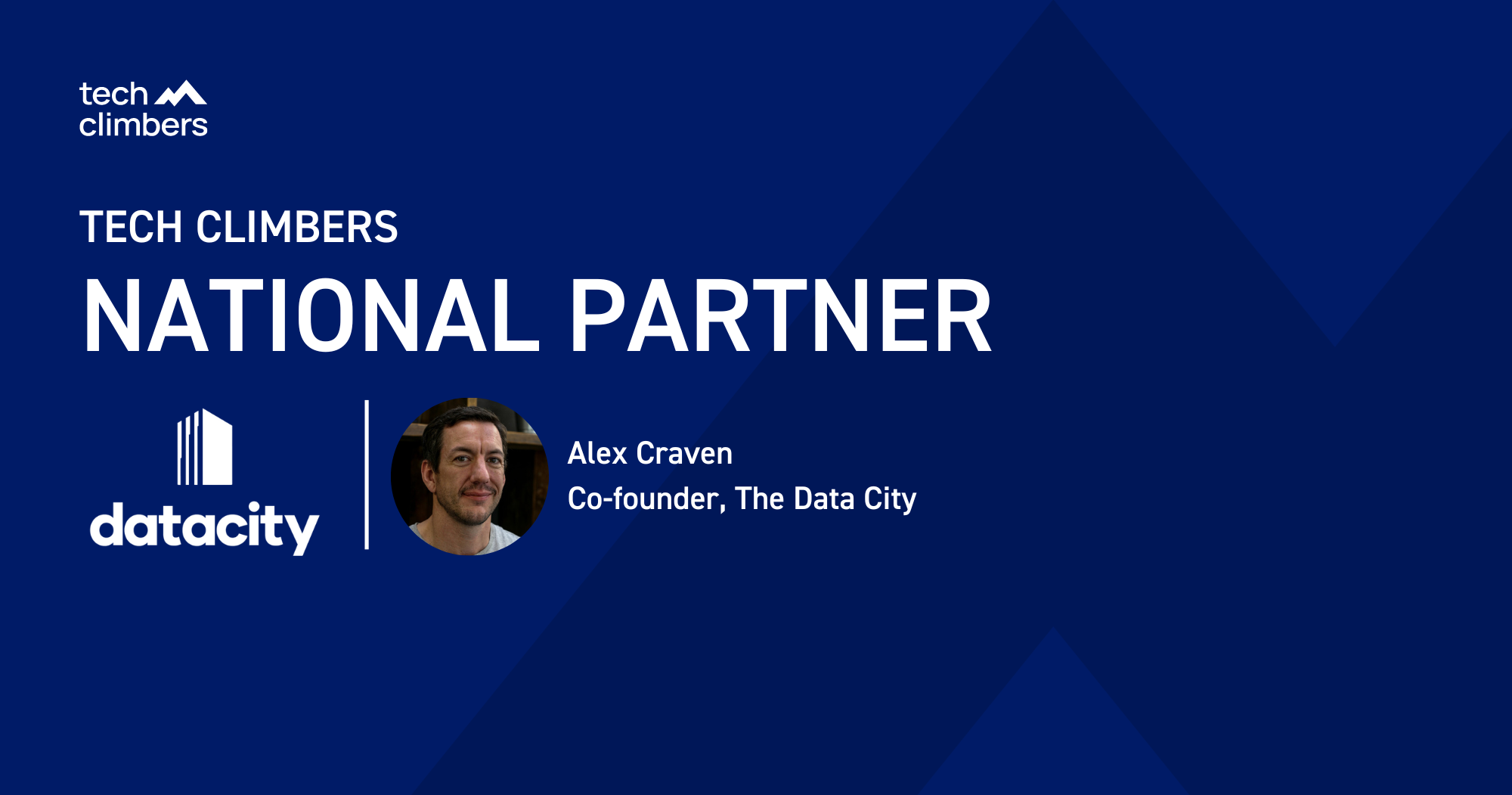 Through our partnership with The Data City, we'll be taking our data analysis of the UK's tech industry to the next level - profiling tech brands and delving even deeper into tech clusters. The Data City offers real-time data that is accurate, pulling out specific evidence of growth to supplement the anecdotal data we gauge from entrants.
Alex Craven, Co-founder of The Data City said
"We knew from the off that teaming up with Tech Climbers would make a great partnership. Anna and the team are already doing a fantastic job of gathering anecdotal data, detailing success stories of businesses in the UK, and together we'll be able to create a top-down analysis, utilising our real-time data on millions of companies. Something that we're really proud of is the depth and breadth of our data, and the sheer size of our database, so combining that with the data that Tech Climbers gathers will definitely tell a powerful story."
You can find out more about the Data City here: https://thedatacity.com/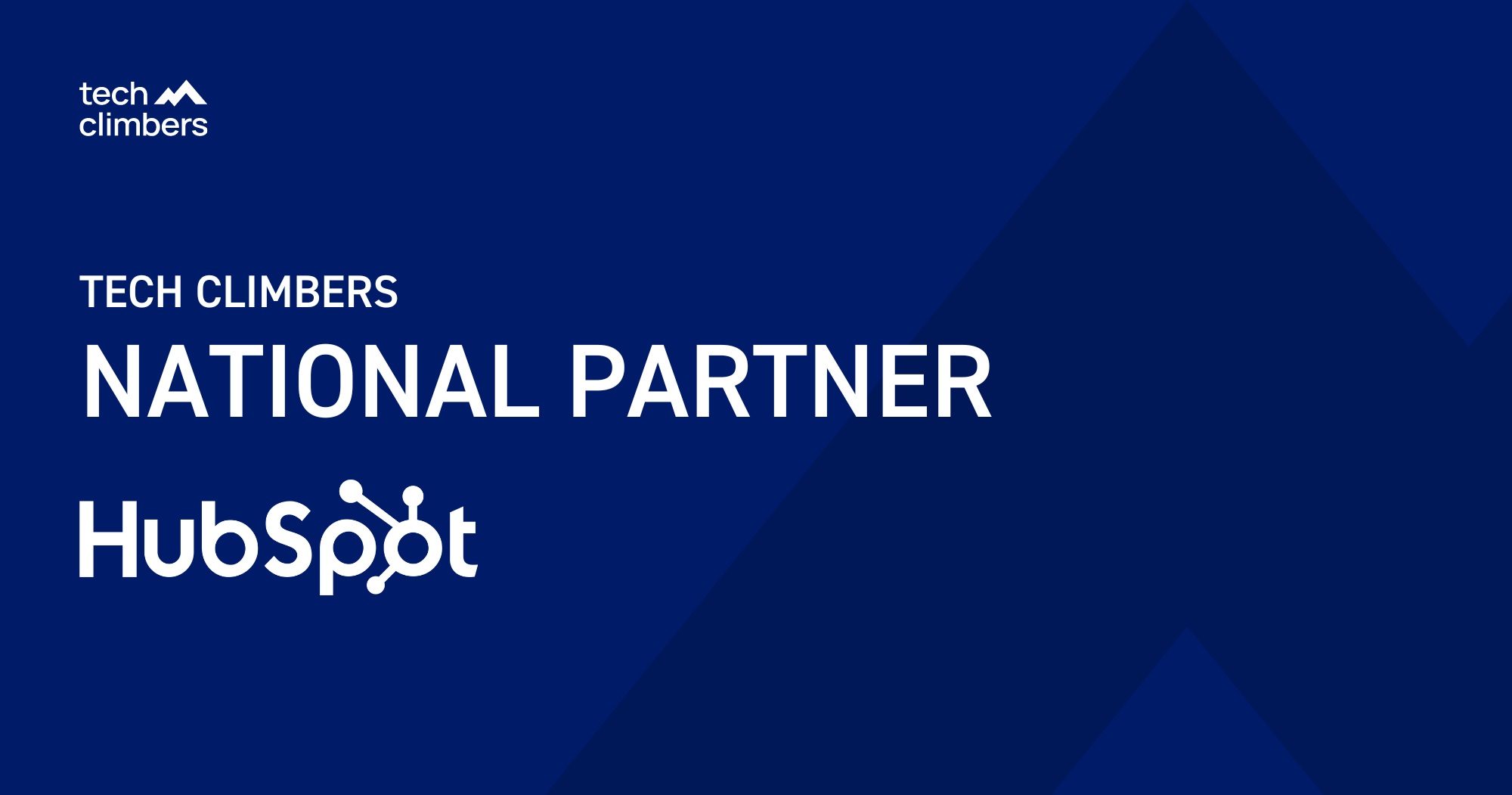 Our partnership with HubSpot comes from our understanding of the needs of ambitious tech businesses, particularly as they scale. In addition, we're delighted to be able to offer significant savings against HubSpot's CRM, sales and marketing packages to the wider tech community.
Anna Heyes, founder of Tech Climbers & Active Profile, said:
"We see many scaling tech businesses access impressive HubSpot discounts via their investors when they raise investment, which is great (!) but we know that having strong sales and marketing reporting and systems in place is a big factor to raising investment in the first place – that's why we're so excited to be offering this support to the tech community"
We're currently getting ready to announce Greater Manchester's regional list of trailblazing tech businesses – head to the website to find out more and secure tickets to our Greater Manchester List Reveal Event!