Our aim for the last financial year was to restructure the agency so we're in the best position for growth. In order to do this the right way, we've worked really hard to find and appoint expert advisors to build out a leadership team that can guide us through this pinacle point of growth.
Alongside Anna, the team now includes industry figurehead Nicky Unsworth as non-exec chair, fractional CFO Paula Amesbury, and Natalie Fox has also been promoted to client operations director.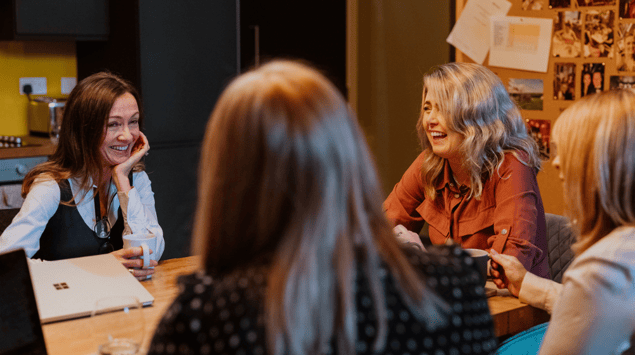 Former CEO of award-winning communications agency, Barrington Johnson Lorains, for over 15 years, Nicky Unsworth oversaw the growth and development of the agency through to the sale to Dentsu in 2019. Throughout her career she's tackled the challenges of ambitious agency growth, upskilling her team and attracting the bigger clients. Bringing all this experience with her, Nicky has been able to help us manage our priorities and align the business to facilitate agency and individual growth.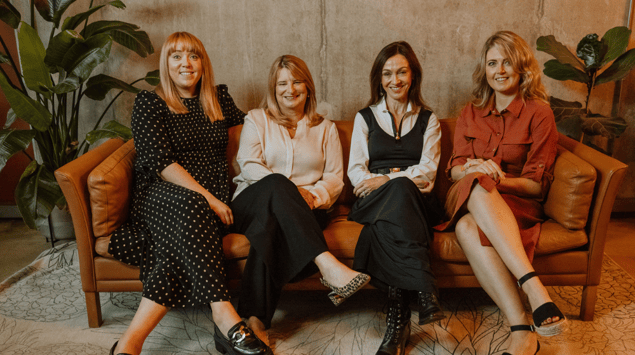 Natalie Fox, having been with the business for nearly 17 years has transitioned from marketing executive to a leadership role. As one of the longest-serving and committed members of the team, at every stage of her career, Nat has played a pivotal role in shaping the business into the agency that it's become today. As client operations director, she's been key to leading the team through the recent restructure.
Natalie Fox, client operations director, said:
"It's been tough making implementations whilst still leading the charge to be a thriving, profitable business that's working towards an ambitious growth strategy. Throughout all the change, we've had to ensure our quality of work never faltered, whilst retaining and attracting Active Profilers. It has been tough, but worth it."
Anna Heyes, CEO, added:
"The last 12 months has certainly been transformational and having new senior people in the business and a leadership team offering the support required to make big changes has been crucial and I'm pleased to say it's already paying off."
Since expanding the team, we've successfully grown to a headcount of 20, allowing us to take on 11 new clients, including HyperFinity, Baltic Ventures, Code Computer Love and FI Real Estate Management. We're proud of our progress over the past year and we're thrilled that it's not going unnoticed, with Prolific North listing Active Profile in the top 20 fastest-growing PR agencies.
Want to know more about life at AP? Find out more about our empowering culture.